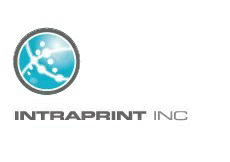 Legal Terms
Intellectual Property
The current Web Site was created and is managed by Intraprint Corp..

All the product illustrations and documents represented on the current web site are the property of Intraprint Corp. and may not be copied, reproduced or recorded in any way, except when these actions are required in order to properly view our web pages online. Printing pages from the Intraprint Corp. web site or Intraprint demo is authorized for private use only.
The Intraprint software name is a registered trademark.
Links to other sites
The Intraprint Corp. site contains links to web sites hosted by other companies. When following these links, you are leaving the Intraprint Corp. web site. Intraprint Corp. has no control over these third-party web sites and their inclusion on the Intraprint Corp. site does not imply any responsibility on the part of Intraprint Corp.. All personal information transmitted through third-party sites are subject to the respective sites' policies regarding the protection of personal information. We recommend that you observe these sites' specific policies regarding the protection of confidential information.
Links to the Intraprint Corp. web site
If you wish to create a link to the Intraprint Corp. web site, you must always do so from the Intraprint Corp. home page: http://www.intraprint.com/


© Intraprint Corp. 2006 All Rights Reserved.
Website : http://www.intraprint.com/