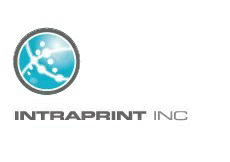 Confidentiality Policy
The Intraprint Corp. team is concerned about maintaining and protecting your rights and privacy. This is why we ask you to comply with our security measures when you transmit personal information through our web site or when you send us electronic mail.
Information transmitted through the web site or by electronic mail
Intraprint Corp. respects the confidentiality of its web site's visitors. We protect and control the collection, use and disclosure of all personal information regarding visitors to this web site. To this end, we comply with the laws protecting personal information and electronic documents.
We use the personal information electronically transmitted to us strictly to respond to questions and commentaries about our company, products or services.
Intraprint Corp. assures you that its sponsors and/or partners cannot at any time access your electronic mail. Moreover, Intraprint Corp. does not forward its list of users for marketing purposes. You reserve the right, at any time, to prevent the use of your personal information by writing an email to the following address: infoweb@intraprint.com.
Our web site is hosted on servers owned and governed by Intraprint Corp. and located in Canada. All personal information collected through our web site, as well as the data acquired through our server activities and other statistics, are protected by the laws applicable to this agreement.

© Intraprint Corp. 2006 All Rights Reserved.
Website : http://www.intraprint.com/